---
Welcome to HYGEIA INTEGRATED HEALTH

We are a social and emotional wellness center that provides the support you need to achieve optimum health and wellness. We provide an integrated approach to healthcare that incorporates:
Psychiatry: Our board-certified psychiatrists offer expert evaluation, diagnosis, and treatment for a wide range of mental health conditions.
Behavioral Health
Psychopharmacology
Adolescent/Couples/Individual/Family Therapy
Biofeedback
Our Behavioral Health Services provide a solid foundation of wellness care that includes psychotherapy, psychiatry, biofeedback, and wellness coaching for parents, couples, families, grandparents, adolescents, teens, and young adults.
We offer individual and group sessions in addition to special programs and workshops designed to foster personal growth and development.




Our team of professionals works together to put wellness back into healthcare by promoting overall well-being. This combination of emotional and physical health care is our key to success. Our vision for achieving wholeness is based on the seven dimensions of wellness: social, emotional, spiritual, environmental, occupational, intellectual, and physical (as depicted in our logo).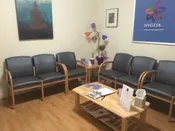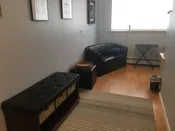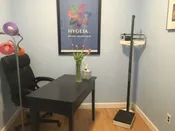 ---